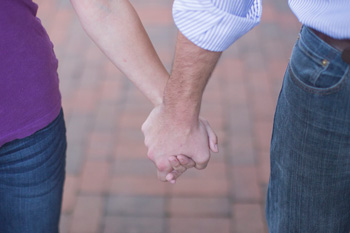 Have you grown defeated and depressed thinking and feeling you are responsible for other people's problems and you feel compelled to help them but this is not working?
Have you tried to please and give to others with the hope that others will listen or follow your advice only to find they don't listen, and you feel defeated that your efforts to solve their problems are not working?
I know that the deepest longing in people's lives is to feel loved and to give love. Everyone wants a secure and trusting relationship with someone and you give, try, and ask for this to happen. But sometimes what you want from a relationship gets in the way of trying to fix others and in the end you don't get what you need. Instead you feel anger and resentment with your walls going up and not trusting. How is that going for you and is that working?
Perhaps you can relate to the following statements:
I am afraid to say no because someone will hate me and be angry with me and I fear their rage.
I have to say yes to helping or fixing others because I am afraid someone will leave me or reject me if I don't help.
I am afraid someone will leave me if I don't keep them happy.
I walk on eggshells around my spouse; because I am afraid he or she will get mad and then blame me.
I try to be compliant and say yes to others as that is what is expected of me.
I try to limit my freedom and choices so as to help others or be there for them as they may need something from me.
It is hard for me to communicate my choices or desires as I have been told I am selfish and people blame me for wanting something for my life.
I feel guilty for saying no to something or someone as I have been taught to be responsible for other people's lives.
I am not allowed to have any wishes, desires or choices. My role is to meet other people's wishes, desires, and choices.
I do notice that I let people hurt me, and I am afraid to stand up for myself, or I try to change them from stop hurting me versus taking care of myself.
Perhaps you can relate to some of these statements, and you wonder how you got to this place and why you are so giving, or you walk in fear. Perhaps in all your giving and in being a helper, you have symptoms of fatigue, depression, no motivation or purpose and at times just wanting to run away to get away from all that you do. Perhaps you are seeing how your soft heart and caring spirit in not wanting anyone to suffer and feel the need to have to respond to everyone else's crisis is not working for you anymore. You try and try and give and give but all of these efforts to please and take care of others only leaves you feeling exhausted, having others mad at you for not taking care of them, and feeling you can't ask for what you want. As a result, you feel resentful of others and at the same time feel selfish is you disagree with someone else's wishes.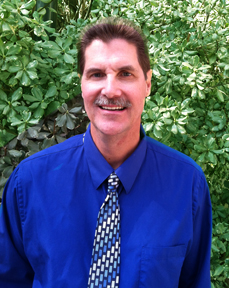 As a recovering codependent, I can identify with you and your pain. I know what it is like to give, please, and try to help but never really feeling satisfied and feeling unsure of how to say to no. But there is good news for you, and if you let me, I can walk you out of the codependent lifestyle to a more confident and assertive person with limits. When you are ready, give us a call at 626.791.1488 or use our online calendar to make an appointment. If would like to call us, we can also answer any questions you may have. Feel free to also E Mail me at phillipkiehl@gmail.com.
Don't give up, find your voice and hope again, and always remember that how you currently are living does not mean you are stuck and have to be this way for the rest of your life. You can learn to change and be different.
Please give us a call sooner rather than later to begin the changes you need to help heal your life.
Schedule Appointment
This Week's Video Blog
Just in case you missed last weeks video...
From the Blog
Probably the best way to live and grow with realistic expectations is to sit down with your spouse and ask …
Read More
As we all know, life is not perfect, people are not perfect, mistakes do happen, and the spouse you made …
Read More
Spouses with ideal expectations tend to want perfection. They tend to want their ducks lined up in a row and …
Read More
Getting married is similar to merging two companies into one. Each company has their own style and mode of operation. …
Read More